Summer programs
An American education is more attainable than ever through new curriculum-specific summer programs at Wayne State University.
Highly qualified international undergraduates at Wayne State's partner universities can apply for special programs in engineering and urban studies. Programs last approximately three weeks and are offered between July and August.
Students will expand their academic skills in highly focused classes taught by Wayne State faculty, and will gain insight during visits to facilities relevant to their course of study. Each program includes lectures, seminars and hands-on experiences, and sessions on English language will help students expand their vocabulary and master American pronunciation.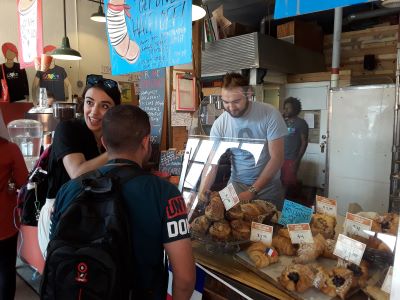 There is plenty of time outside of a traditional classroom to explore campus and the surrounding area. Detroit, the automotive capital of the world and gateway to Canada, is your laboratory.
Experienced staff from the Office of International Programs oversee the programs, ensuring an academic and cultural experience that prepares students for advanced study and careers in a global economy.
Dates, costs and application deadlines vary.
Questions? Email oip@wayne.edu